How to customize paintball guns (Jan-2023)
Are you also a paintball gun enthusiast like us? Then, you must know how important it is for owners to customize their guns. On a field, you need to have a gun that not only works great, but also stands out among every other gun. Over the years, people have attempted different things to personalize their guns and make them more likeable. There are many DIY options available that you can try out in your homes. In case you are not interested in that, some companies will make custom paintball guns for you.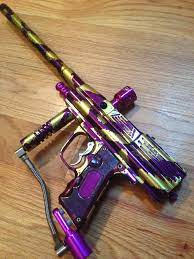 How to customize paintball guns is an important question to ask before taking any steps. We suggest that you think about your personal preferences and understand what changes you want to make. Only when you are sure about your taste should you start customizing. We have listed down some of the ways you can customize your paintball gun. We hope that these suggestions will help you out.
Get A New Barrel
One thing that we like to change every now and then about our guns is their barrel. Different-sized barrels really change the appearance of the gun as a whole. If you cannot afford multiple guns, but want to get a new style, you should consider getting new barrels. Not only are they cheap, but they can also come in multiple sizes if you get your hands on a good kit. You should get the barrels based on your arm length and the amount of accuracy you are looking for. From our experience, long barrels usually promise a much better accuracy than a shorter ones. Moreover, if you are someone with long arms, a long barrel will serve you right. Barrels can come in different colours as well, so you can pick the one which you like the most.
Change Your Loader
If you want to further change the structure of your gun, we suggest that you do something about the loader as well. A loader is essentially a hopper that helps you refill your gun with paintballs. When you are in the middle of a game, you need to have your hands over a gun that allows you to refill quickly so your game is not disturbed. For this, we recommend either aluminium or ceramic material for your loader. The aluminium loaders are affordable and also quite durable. This means that an investment in the right loader can save you from new purchases for a long time. The benefit of getting a ceramic loader is that it does not get any residual paintball in it, a problem that many loaders usually face.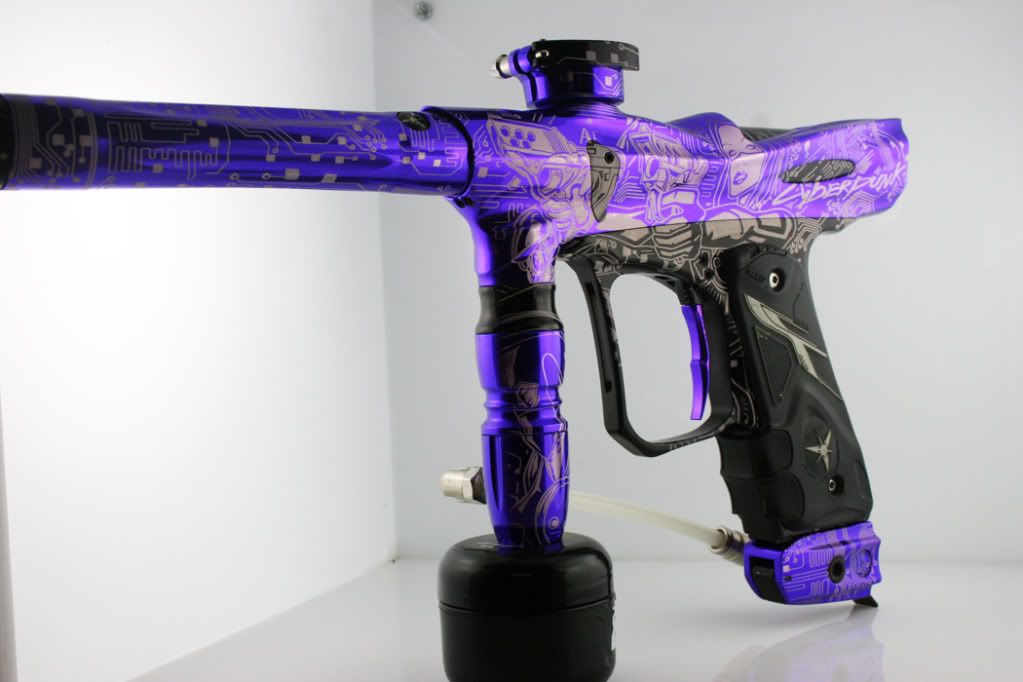 Apart from the material of the loader, you can also think about different styles for your loader as well. For example, there is the classic magazine style loader, which is a tried and tested style. The magazine loaders allow the gun to look quite real and so make the games even more exciting to play. However, there are also gravity-fed designs, which have become really common these days because of their excellent results.
Add A Picatinny Rail
One thing that we enjoy doing the most with our guns is adding essential accessories to them. What we mean here is the addition of lasers and lights to enhance the appearance of our guns. You can get different coloured lights to put up on your gun. The lasers are also an interesting thing that you can add. By putting a Picatinny rail, you can add these accessories without any issues. However, make sure that the gun does not gain much weight. If it does, you might have to unload some things, or else it can cause troubles during the game. A long game can result in an ache in your arms, which will worsen if the gun you are holding is heavy. Therefore, you should be careful about the accessories you decide to put on. We recommend that you go for one laser as it makes the guns appear more attractive. Apart from that, you should also put only a few lights to customize according to your liking. Our personal favourite colours for lights are green and blue.
Invest On Sights
If you are looking for a way to improve your precision while shooting a paintball, you should try investing in sights. They have really been a game-changer for us. Attaching new sights to your paintball gun can be a good initiative towards a better functioning gun. They are quite inexpensive so it will not be a problem in purchasing them. We suggest that you choose a sight or scope that works the best for you and also has easy installment. You do not want to spend so much time trying to figure out how it needs to be put on. If you are unsure about why you should get new sights, we would like to ask you if you want to experience a truly authentic game. If your answer is yes, then we must encourage you to invest here. Not only does it make the game more fun with better shots, but it also makes it feel more real.
Get A New Paintball Gun Grip
Another thing that can change the structure of the gun and help you customize it further is its grip. You might not know this, but paintball guns come with varying grips for their users. You can get the one that feels the most natural in your hands. There is a wide variety of designs that you can choose from and all of them are there to facilitate you in your game. A decent grip is an essential thing to have during your paintball games and they can be a huge factor that determines your victory. If you are not comfortable with your grip, it will make it difficult for you to shoot your shots. Therefore, we recommend that you try on the different grips prior to the game to ensure the best time on the field.
Get Hand Engravings On Your Gun; A Beautiful Customization
If you want to get your paintball gun customized from elsewhere, we would suggest a hand graving. It personalizes your gun to the next extent especially because you can choose what you would like to have engraved on your gun. From your name's initials to some phrase you are fond of, you can get anything. Hand gravings are usually found on real weapons, which make them so much more exciting to use. To get a similar experience on your paintball guns, hand-engraved guns can be a great thing to try out. They can be quite expensive, but we are sure you can land some decent deals if you browse through the different shops. One of our hand engraved guns include a dragon design that looks incredible and makes the gun stand out among all the others. You can even ask for suggestions from the people who engrave as they can give some vital samples for you to look over. And your gun will look stunning in display.
Get Your Gun Anodized
A permanent solution to changing the colour of your gun is by getting it anodized. What happens during the process is that the metal part of the gun is changed to a different colour of your choice. There are hundreds of colours that you can choose from, and all of them stay on for a long time. There are also multi-colour options that you can choose from. A benefit of using anodizing method is that it is long-lasting and you can get it done by professionals. Many known places give great service and you can trust them for providing you with the best results only.
Paint Your Pistol; A DIY Customization
A rather temporary method to customize your paintball gun is by painting it yourself. Although there are many paints available that do not wash off, people still consider paintball as not durable enough. However, there are many benefits attached to painting your gun on your own. One of the benefits is the affordability factor. Painting your guns is obviously a cheaper option and it allows you to go creative with your ideas. You can use as many colours as you like and even change them occasionally if you feel like it. If you have a variety of different favourite colours, you can shift between them easily. You do not have to go to a shop to get them anodized and save time by painting your gun yourself.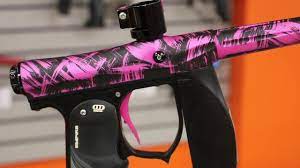 Get Laser Engravings
If you are feeling especially adventurous and want to try something very different, laser engravings are the way to go. They allow intricate designs to be made on your gun, which makes them so attractive. These detailings are something that will make people check out your gun with awestruck faces. You can get laser engravings in different designs and you can even match them with your tattoos if you have any. This can give an even more personalized look to your gun that you would surely fall in love with.
Conclusion
We hope that now you have the answer to how to customize paintball guns. The things we have mentioned above have really helped us customize our guns and make them look more attractive to our eyes. Hopefully, they will prove to be useful for you as well.